Alvaro Martinez (Alvaromago10) and Alfonso Ramos (a.ramos11) will complete the field at the McDonald's Virtual LaLiga eSports final phase in the PlayStation 4 and Xbox One categories respectively. The duo emerged victorious in the McDonald's Golden Pass tournament following a thrilling morning of gaming, in the process earning the chance to compete for a place at the EA Sports FIFA 18 Global Series Playoffs in June.
Before the action got underway, the media representatives in attendance had the opportunity to get the lowdown on the LaLiga eSports project and the ins and outs of the McDonald's Virtual LaLiga eSports competition. Adolfo Bara, LaLiga's managing director of sales and marketing, explained that: "LaLiga has entered this space under the umbrella of our 'It is not football, it's LaLiga' positioning. This experience ties into our firm commitment to technology, innovation and entertainment and we're eager to continue rolling out projects of this ilk. There are a lot of shared values between eSports, football and our sponsors."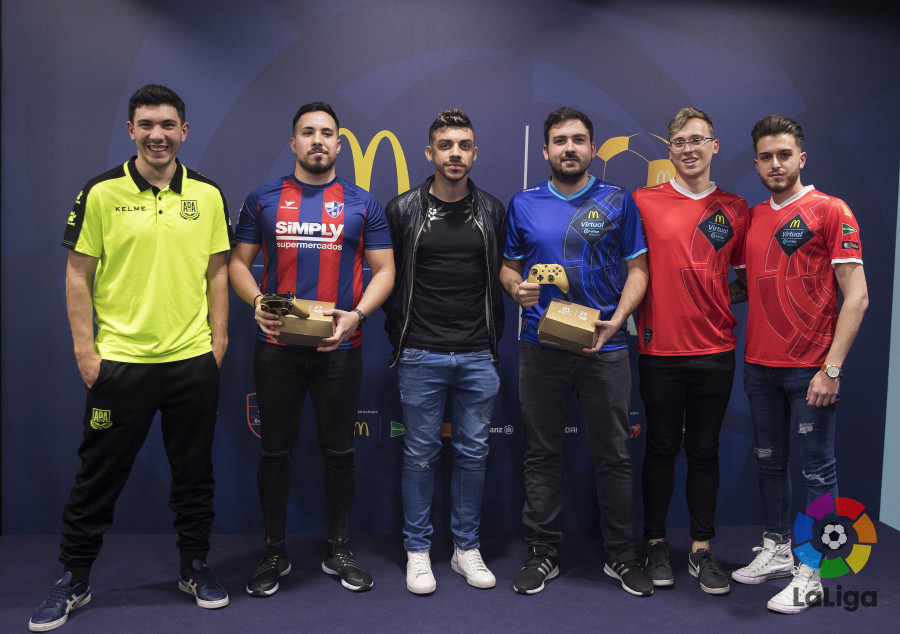 On a similar note, Maria Ibañez, the marketing manager at McDonald's Spain, stated that: "At McDonald's, we're constantly pursuing innovation and looking to bring the latest consumer and leisure trends to our customers. They are our top priority and we want to continue to offer them enjoyable experiences."
Meanwhile, Jordi Soler, the director of digital and special projects at Mediapro, remarked that: "Mediapro is delighted to team up with LaLiga, McDonald's and EA Sports, through the LVP [Liga de Videojuegos Profesional], to create what has the potential to become Spain's marquee eSports competition. The LVP will leverage its experience in countries like Argentina, Chile, Colombia, Mexico, Peru and Portugal to drive and expand the McDonald's Virtual LaLiga eSports competition in Spain."
McDonald's Virtual LaLiga eSports, which is LaLiga eSports' flagship project, was launched in March in partnership with the LVP, an electronic sports company that forms part of the Mediapro group, and with McDonald's as its main sponsor. The tournament will determine the Spanish representatives in the EA Sports FIFA 18 Global Series Playoffs – the gateway to the FIFA eWorld Cup 2018, where the EA Sports FIFA world champion will be crowned.
©

LaLiga

- Year 2018