LaLiga GENUINE is a groundbreaking social responsibility and integration initiative, that has led to the creation of a league composed of teams of people with intellectual disabilities (ID).
LaLiga received a proposal from one of its member clubs, Nastic back in 2016, to create a football league in which players with intellectual disabilities would play, in order to demonstrate professional football's firm commitment to society in terms of diversity and inclusion.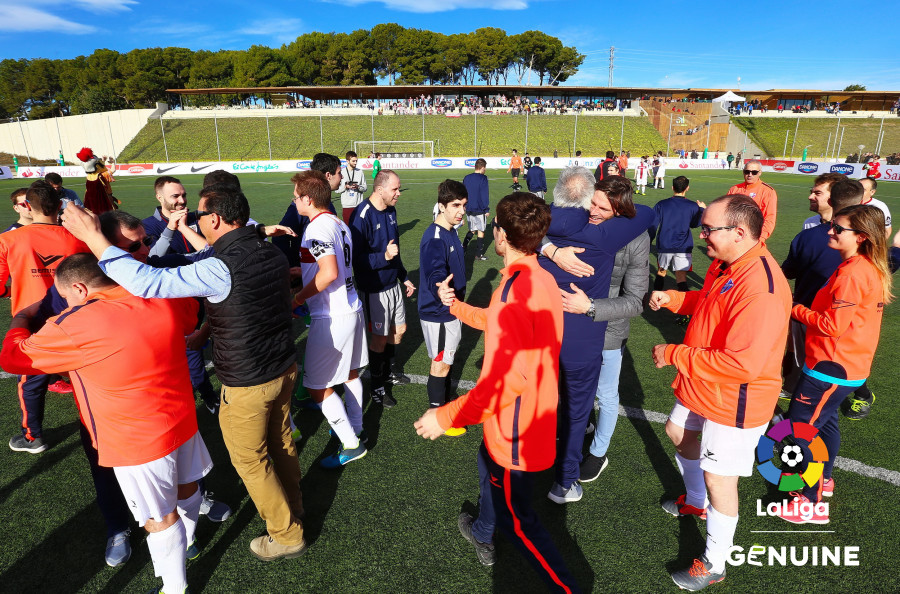 LaLiga GENUINE is composed of 18 professional football clubs (17 LaLiga member clubs plus RCD Mallorca, who formed part of LaLiga 1|2|3 when the project began)
ATHLETIC CLUB
CA OSASUNA
CF REUS
ATLETICO MADRID
CORDOBA CF
NASTIC
GIRONA FC
LEVANTE UD
RAYO VALLECANO
RC CELTA
RC DEPORTIVO
RCD ESPANYOL
RCD MALLORCA
REAL SOCIEDAD
SD HUESCA
UD LAS PALMAS
VALENCIA CF
VILLARREAL CF
The first two rounds of matches were played in Villarreal in October 2017 and Tarragona in January 2018. Two more rounds are due to be played in Mallorca in April (13-15) and Vigo in June (8-10).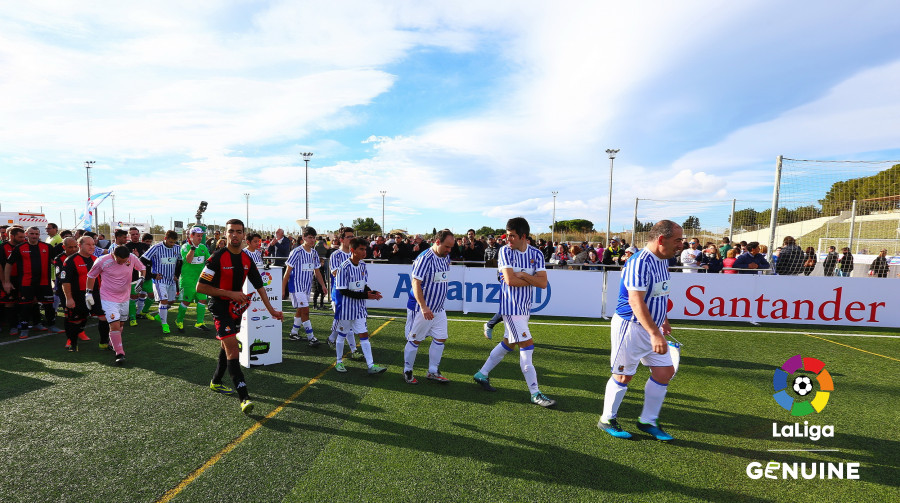 The competition consists of eight-a-side teams playing 40 minute games divided into 10 minute quarters. In each match, a maximum of one point will be awarded for each quarter won and zero points will be awarded for each quarter drawn or lost. Additionally, for each match won, teams will earn three points in the league table, each match drawn will earn teams two points in the table and, finally, each match lost will earn one point in the table.
LaLiga GENUINE will be played via a league system with six groups of three teams, such that each round will feature three matches per group.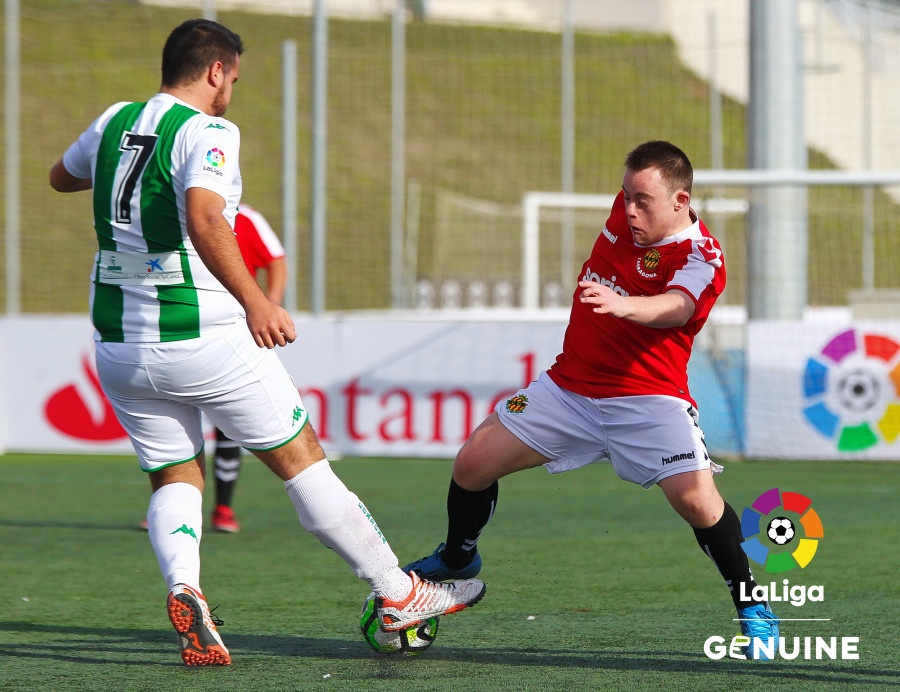 The LaLiga GENUINE competition is based on values such as integration, teamwork, camaraderie and sportsmanship ahead of competitiveness. The value of fair play takes centre stage in a competition of this nature, which is why sportsmanship will be rewarded in the final tallying of the points.
All clubs will be able to earn a series of points on each matchday as a reward for fair play. These points will depend on the attitude of the coaches, the behaviour of the players, the conduct of the fans and sporting acts of fair play by players and managers. All of these aspects will be evaluated by the referee, the pitch director and the members of the opposing team at the end of each match.
©

LaLiga

- Year 2018