Ipurua was the venue for a once-in-a-lifetime event this past weekend. Three subscribers to the broadcasters that air LaLiga Santander in Japan, WOWOW, DAZN and Sportsnavi, had made the trip from the Land of the Rising Sun to Spain to enjoy a blockbuster match in the flesh courtesy of the LaLiga Santander Experience. The travelling party also included five journalists who work for the aforementioned networks and a famous Japanese presenter.
The highlight of the experience was provided by Japan international Takashi Inui, who rolled out the red carpet for his compatriots before and after SD Eibar v Real Madrid. The attacking midfielder not only granted interviews to the visiting reporters but warmly greeted all the guests before the pre-match warm-up, posing for photos with them and signing autographs. He then got together with them again after full time to chat about a game in which, although the result didn't go his side's way, he himself produced an instrumental performance.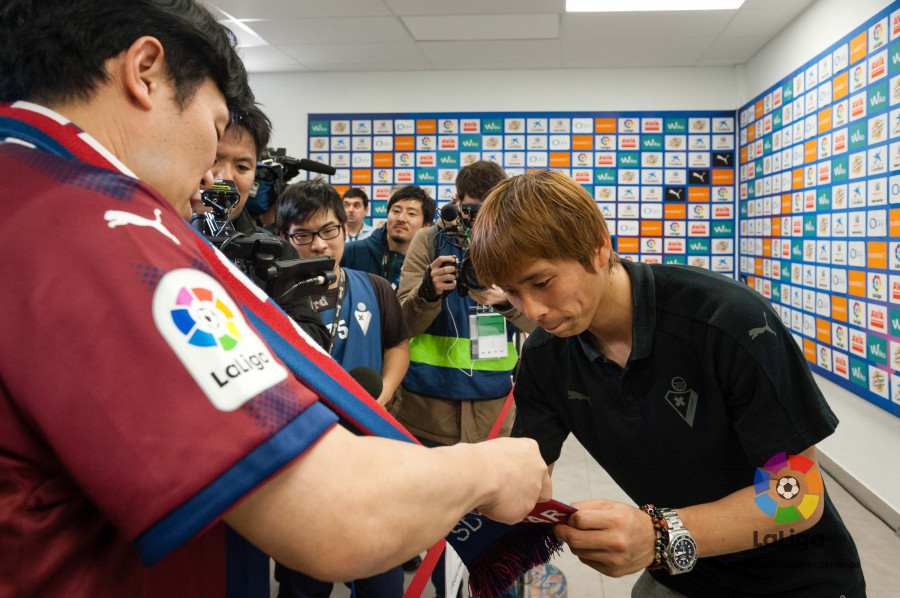 The visitors have headed back to Japan with a suitcase full of mementoes and with indelible memories. During their sojourn in Spain, they also got to learn about the history of SD Eibar and immerse themselves in a completely different footballing culture, experiences that are sure to stay with them forever.
The LaLiga Santander Experience programme is back in a month's time, with the next instalment coming on the weekend of 14 and 15 April, when a lucky group will be watching Malaga CF v Real Madrid in style.
©

LaLiga

- Year 2018