LaLiga and Suning Corporation presented today in the Chinese city of Nanjing the agreement linking them over the next five years with the aim to expand the presence of the Spanish competition in China. Through PPTV online channel and the company stores with presence in more than 300 Chinese cities, Spanish football ensures unprecedented scope among China fans.

"From today on there will be a before and after in the relationship between LaLiga and China", said LaLiga president, Javier Tebas, in the crowded presentation of the agreement. "It will be essential to reach all fans in China. Suning and PPTV will bring the Spanish League within Chinese households, so they can enjoy the victories of their teams and suffer with their defeats. So everybody can feel LaLiga", said Tebas.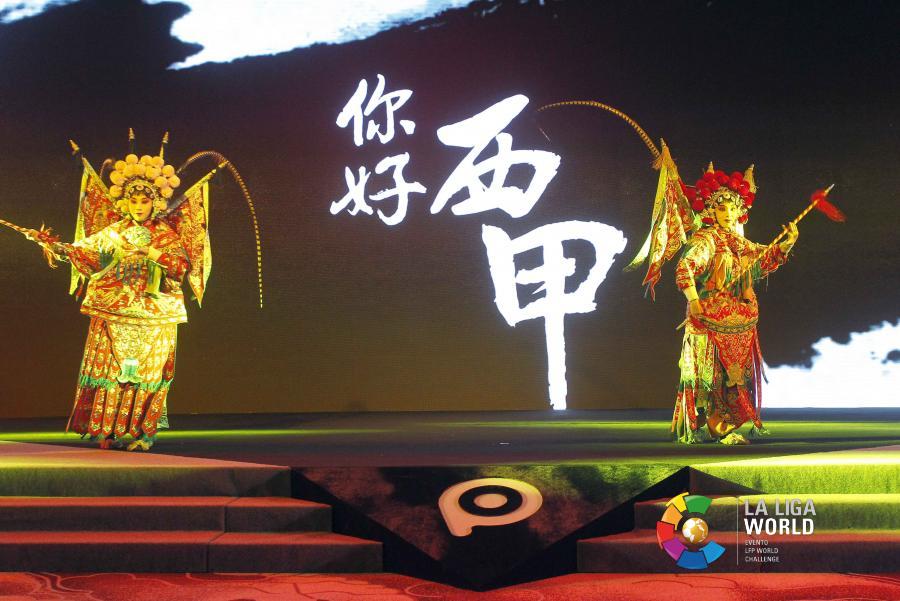 After visiting Suning Corporation facilities in Nanjing and lunch with the president, Zhang Jingdong, the Spanish gathering traveled to the Sofitel Golf Hotel of the Chinese town to attend the spectacular presentation of the agreement. Executives and popular faces from PPTV channel led the gala, where the impact of the Spanish football in China and the potential for growth in the future with the signing of this partnership was praised.

Among those attending was present Jaume Roures, founding partner of Mediapro, international audiovisual rights operator of LaLiga, and Lizhang Jiang, executive of Desports, a Chinese marketing company specialized in strategic partnerships between institutions and sporting events. "Today we can present an agreement that provides a qualitative leap. We will entrench Spanish football in China. It's not just that people can see us on TV at home, it is a question of approaching our day to day, "said Roures. Zhijun Fan, PPTV president, was excited by the prospect that opens the agreement. "I thank Laliga and its president the opportunity they give us to spread Spanish football," said Zhijun Fan.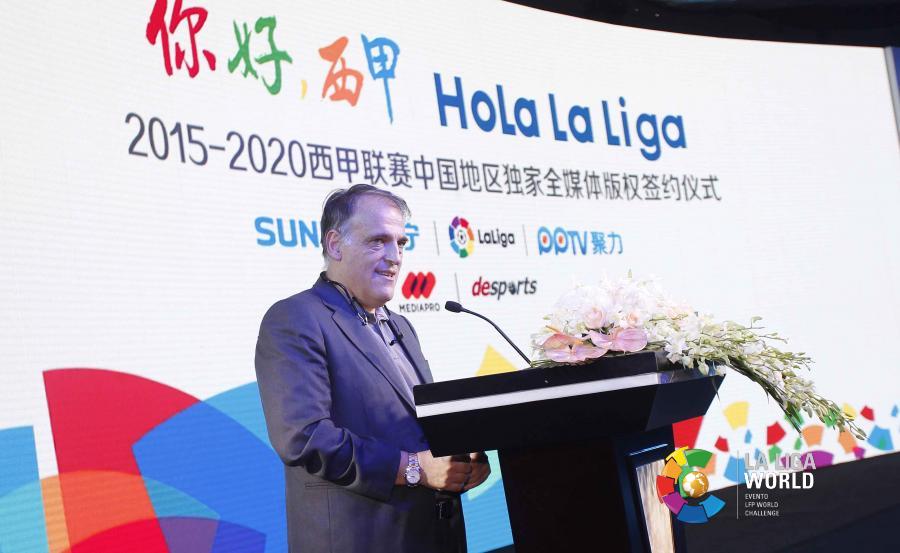 The agreement, which takes effect this 2015/16 season, will bring LaLiga to the Chinese fans closer than ever over the next five years. PPTV channel will broadcast the matches through their digital settings, while LaLiga products will arrive in a direct way to the fans across the Suning Group stores all over the country. This link is part of the growth strategy of Spanish football in China, where the recent visits of Real Sociedad, Rayo Vallecano and Atlético de Madrid within the LFP World Challenge tour received the affection of thousands of followers. "China is not far, is nearby. China is part of Laliga " concluded Javier Tebas .
©

LaLiga

- Year 2015