Cristiano Ronaldo (Madeira, Portugal, February 5, 1985) is the Fans' Five-Star Player of the 2014/2015 season. The award honors the Portuguese footballer as the fans´ favorite of last season.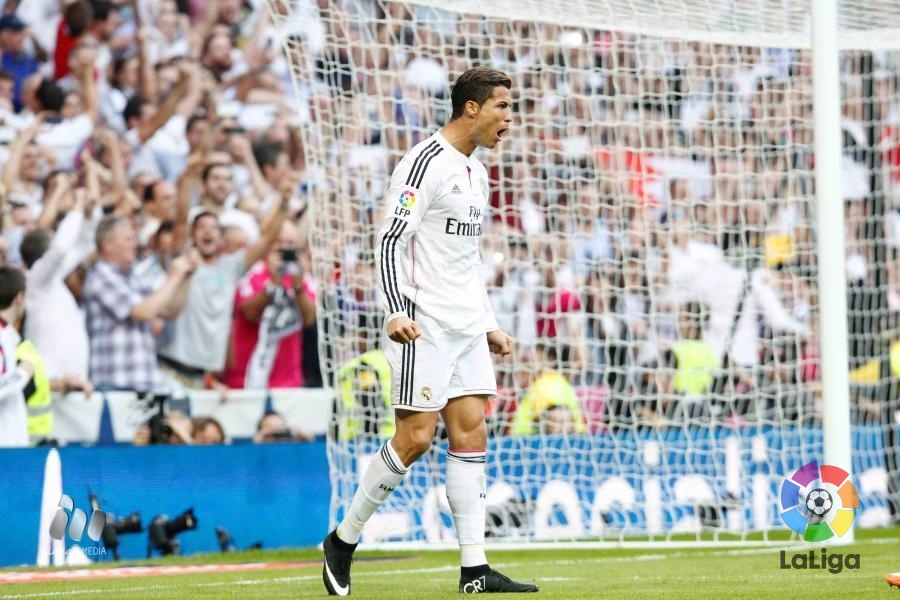 For his goals. Last season, Real Madrid player was Liga BBVA top scorer for the second consecutive year. He also received the Golden Shoe Award, his fourth, who credited him as Europe's top scorer. He scored 48 goals in 35 games. For his leadership. The Portuguese player returned to command the White club. By the show. His power, speed and shooting ability, made fans rose from their seats on more than one occasion. For all this, and more, Liga BBVA fans have given this award to the player of Real Madrid.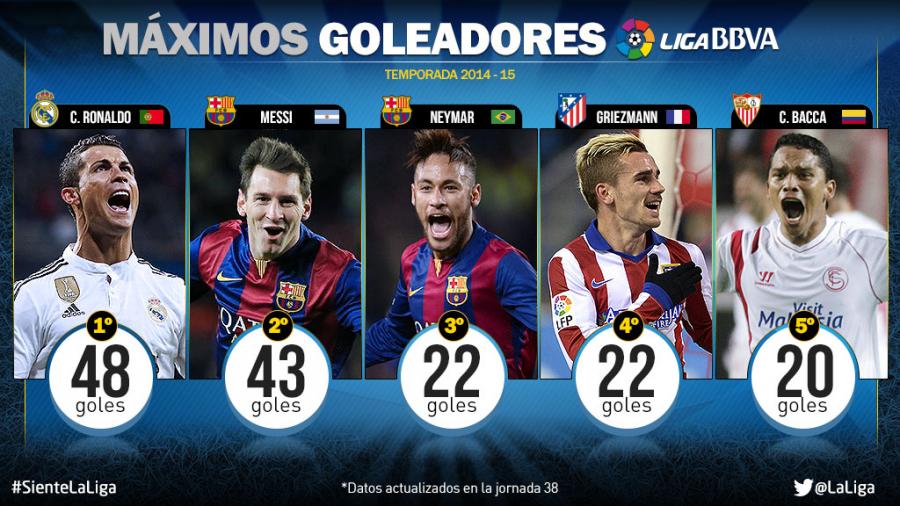 The award to the 'Fans' Five-Star Player' was chosen popularly by Mahou.es users that could vote on every matchday of last Liga BBVA for their favorite player. For doing this, they had five stars (amounting five votes a week) that could be given to one player or divide them up among several players of all Liga BBVA clubs. Every matchday a ranking was generated with the feedback of the registered users.
CLICK HERE TO ACCESS TO ALL THE CONTENTS OF 2014/15 #PREMIOSLALIGA GALA
©

LaLiga

- Year 2015