He was FC Barcelona's midfield linchpin throughout the most glorious period in the club's history and although the former Azulgranas captain now follows El Clasico from a distance, on a TV screen, he continues to have a vested interest in one of the biggest matches in world football. Xavi Hernandez spoke exclusively to us in his capacity as a LaLiga ambassador to preview this Sunday's blockbuster bout at the Bernabeu.
Question: What sort of shape are Real Madrid and Barcelona in heading into El Clasico and who do you see as favourites?
Answer: Both have excellent teams and there's not much between them going into it. Despite it being at the Santiago Bernabeu, I don't see either as clear favourites. I'm sure it's going to be a very evenly matched game.
Q: Do you think El Clasico will be a LaLiga Santander title decider?
A: This Clasico is going to be absolutely pivotal in the title race. It's a six-pointer. Both Real Madrid and Barcelona's chances of being crowned champions hinge on the outcome, and a Madrid v Barça encounter in which the LaLiga Santander title is on the line promises to be a spectacular, highly charged game.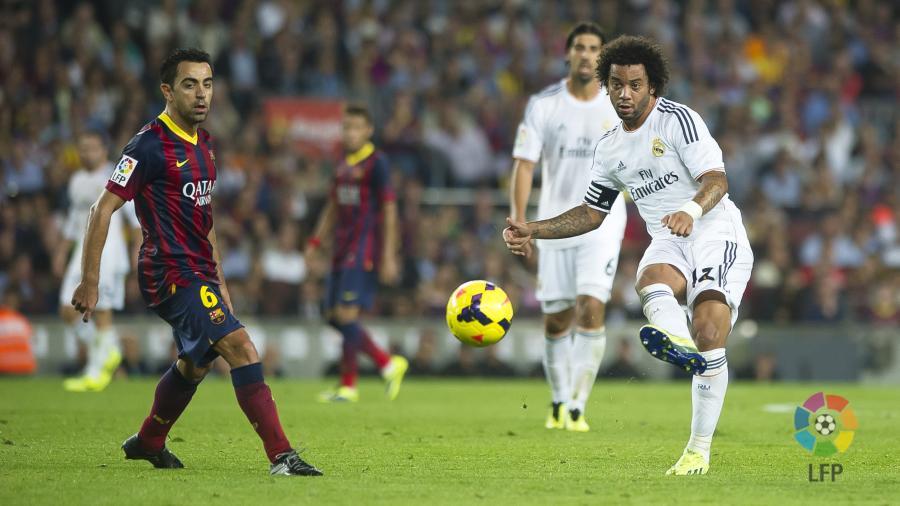 Q: How is the passion generated by El Clasico borne out in Qatar? Is there a special atmosphere in the streets or in shopping centres on the day of the match? A: There's an amazing atmosphere in Qatar during Clasicos. The players at my club are all looking forward to the match and it's a really special occasion. It's the one game that everyone follows. They either support Real Madrid or Barça. Only now that I live outside Spain have I realised just how passionate people [around the world] are about football and LaLiga.
Q: Which player(s) do you think will prove most influential in the match?
A: In a game of this ilk, goalscorers make the difference. Where Barcelona are concerned, with Neymar out, I think the key players will be Leo Messi and Luis Suarez. As for Madrid, it'll be Cristiano Ronaldo, Karim Benzema and Gareth Bale, if he's fit, because the onus will be on them to score the goals.
Q: The reverse fixture ended 1-1. What's your prediction for this Sunday's clash? A: As a Barça fan, I've got to back them to win it. As for the scoreline, let's say 2-1. Having said that, although I'm hoping and pulling for Barcelona to come out on top, I think it's very tightly poised.
©

LaLiga

- Year 2017