The organising body of the Spanish professional game enjoyed a prominent role at the Sportel America convention held in Miami this week. LaLiga took centre stage amongst the global sporting and media organisations in attendance, with the institution's president, Javier Tebas, delivering a talk entitled LaLiga's digital strategy, a key factor to increase the value of audiovisual rights, in which he revealed details of the organisation's endeavours to engage with fans from across the planet through its digital innovations.
"We're the leading sports league in terms of audience figures on social media. It's through our digital strategy that we need to engage with our fans. Listening to the public's views is the key to getting closer to our followers. In all of our projects, we're very clear that this factor represents a key strategic element in boosting the value of our broadcasting rights. Our aim is to become a global role model," explained Tebas.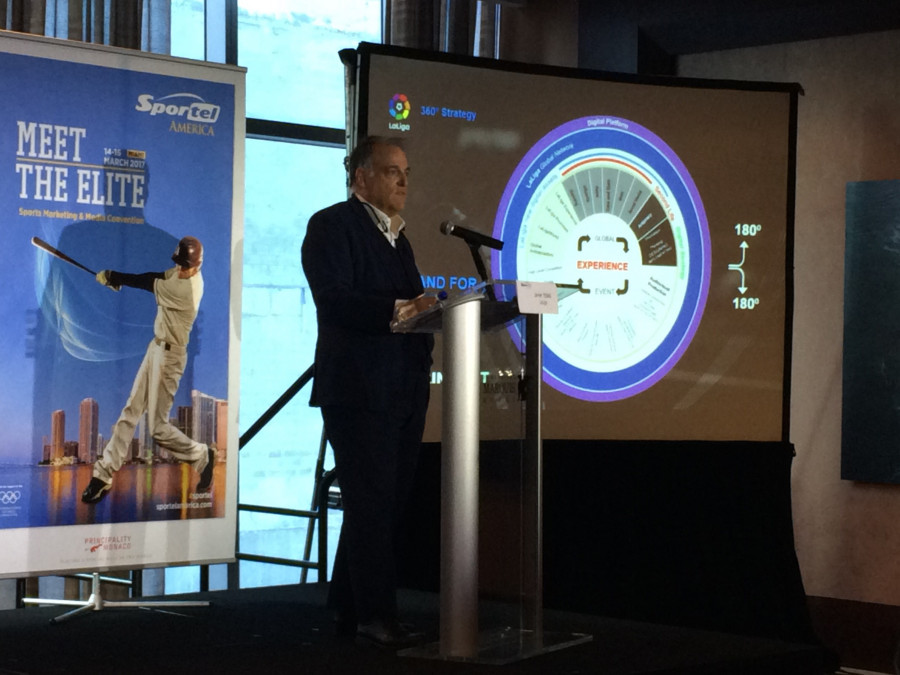 The LaLiga chief went on to highlight other elements within the organisation's digital strategy, including how it uses business intelligence and big data. During his address, Tebas also discussed the tools featured on the new platform developed alongside Microsoft and the LaLiga Global Network project. "Our efforts in terms of geolocation are vital. One of the main aims of the LaLiga Global Network scheme is to identify influencers within the digital world who are capable of making a contribution to Spanish football, which in turn will boost the value of our broadcasting rights. Our projects will see the creation of a global network of both amateur and professional influencers who follow LaLiga," stated Tebas.
Speaking to a large audience of leading figures from within the sports industry, Tebas also underlined the significance of video clips and LaLiga's battle to safeguard the value of its broadcasting rights. "As the owners of the rights, we're the ones tasked with leading the fight against piracy. We at LaLiga see this as being a key battle, it's one we've been engaged in for many years and which we'll continue to work on."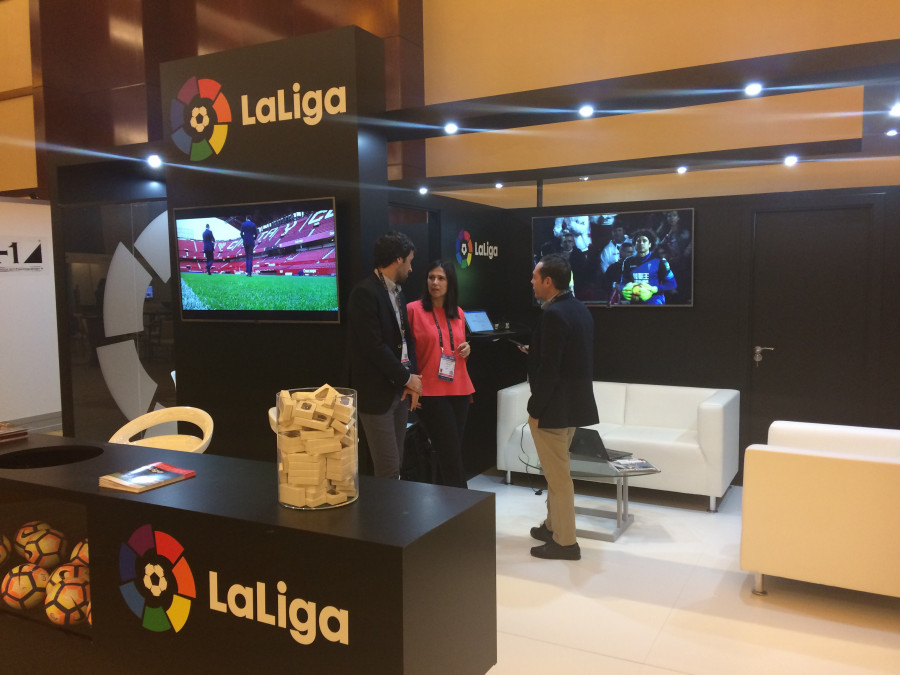 The Sportel America convention, which brought together the leading experts from within the sports marketing and media industry, was staged in Miami and was attended by sports federations, marketing agencies, event organisers, broadcast rights-holdersand sponsors, amongst others. By taking centre stage at this forum, LaLiga reaffirmed its status as a regular participant in the most prestigious international sports industry conventions.
©

LaLiga

- Year 2017