Real Oviedo (6) v SD Huesca (7) Key: ✅ win ➖ draw ✖️ loss
Form guide: ✖️✅✖️✅✖️ vs ✅✅➖✅✅
Huesca, who are unbeaten since early February, travel west to face Oviedo who sit just a point ahead in the final playoff spot.
Real Valladolid CF (10) v Elche CF (13)
Form guide: ✅✖️➖✅✖️ vs ✅✖️✖️✅✖️
Elche registered a 2-0 win the last time these sides met back in November.
Getafe CF (4) v Nastic (16)
Form guide: ✖️✅➖✅✅ vs ✖️✅✖️➖✅
Nastic have moved four points clear of the relegation zone but face a tough challenge away to in-form Getafe.
Cadiz CF (5) v Levante UD (1)
Form guide: ✅✖️➖➖➖ vs ✅➖✅✖️➖
Cadiz have stumbled of late in their quest for promotion while Levante are edging closer to securing the LaLiga 1l2l3 title.
Rayo Vallecano (15) v CD Lugo (8)
Form guide: ✅➖✅➖✅ vs ✅✖️✅➖✅
Michel has breathed new life in to Rayo Vallecano but will be tested by the visit of playoff-chasing Lugo to the Estadio de Vallecas.
Girona FC (2) v UCAM Murcia CF (18)
Form guide: ✖️✖️✖️✅➖ vs. ✅➖➖✖️✖️
UCAM have struggled in recent weeks and won't relish the prospect of facing a Girona side looking to overcome their own blip and secure automatic promotion.
CD Numancia (12) v CD Tenerife (3)
Form guide: ➖➖➖✖️✅ vs. ✖️✅✅➖➖
Numancia held high-flying Tenerife to a 1-1 draw when these two sides met at the Heliodoro Rodriguez Lopez earlier in the season.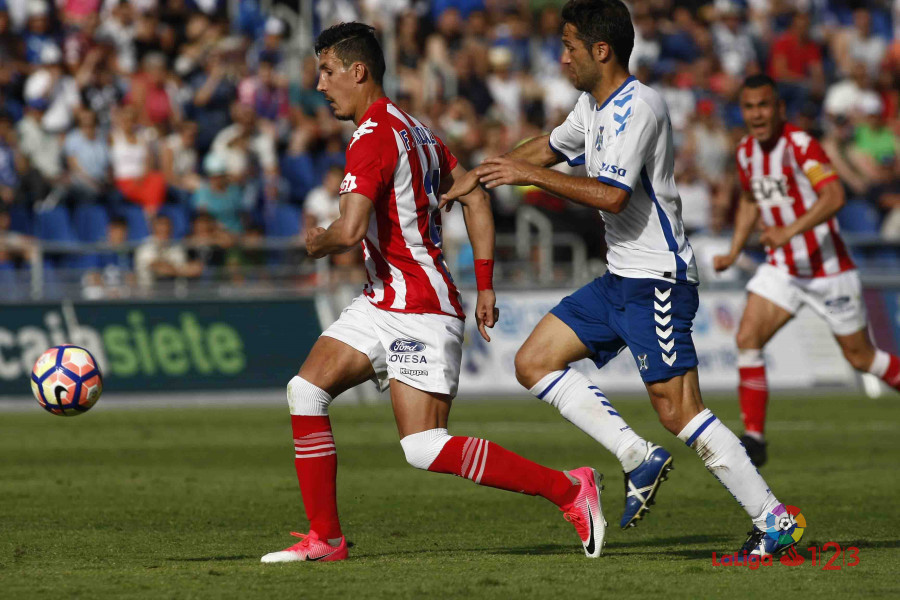 RCD Mallorca (21) v Cordoba CF (17)
Form guide: ✖️➖✖️➖✖️ vs. ➖✖️✅✖️✅
Mallorca sit in the bottom four and are in the midst of a winless streak stretching back to early February but could edge closer to safety with a win over fellow strugglers Cordoba.
CD Mirandes (22) v Real Zaragoza (11)
Form guide: ✖️✖️✖️✅✖️ vs. ✖️✅➖➖✅
Mirandes have dropped to the bottom of the table and won't relish the prospect of facing a resurgent Zaragoza side unbeaten in their last four.
UD Almeria (19) v Sevilla Atletico (9)
Form guide: ✖️✅✅➖✖️ vs. ✅✅➖✖️✅
Sevilla Atletico have lost just one of their last four and travel east to face fellow Andalusian side Almeria, a side they beat 1-0 when the two sides met earlier this season.
CF Reus (14) v AD Alcorcon (20)
Form guide: ✅➖✖️✖️➖ vs. ✖️✖️✅✖️✖️
Reus are winless since inflicting a first home defeat in over a calendar year on Tenerife just over a month ago. Alcorcon, meanwhile, are looking to bounce back from defeat to Getafe in the South Madrid derby last weekend.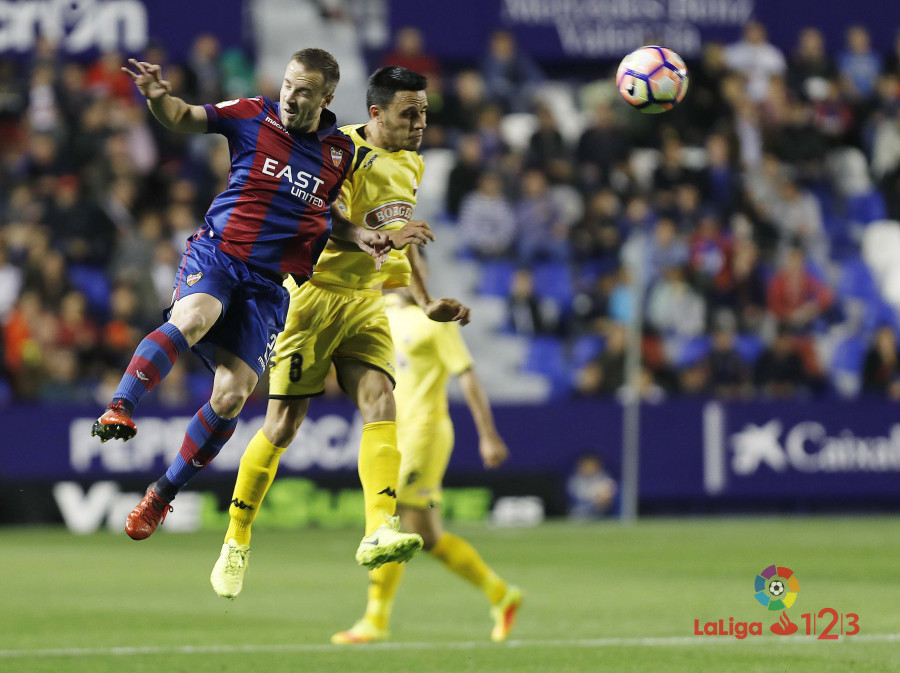 ©

LaLiga

- Year 2017