Former Turkey international Nihat Kahveci (Istanbul, 23 November 1979) spent eight seasons plying his trade in Spain, becoming a cult hero at both of the LaLiga Santander clubs he played for, Real Sociedad and Villarreal CF. The San Sebastian outfit host the Yellow Submarine this weekend and Nihat spoke exclusively to LaLiga.es in the run-up to a game that he will doubtless follow with relish.
Question: This weekend sees a meeting between the two LaLiga Santander clubs that you played for. How do you feel ahead of the clash?
Answer: It's a special match for me. I had really good times at both clubs, finishing second in the league and scoring lots of goals with each of them. I scored for Real Sociedad against Villarreal and for Villarreal against Real Sociedad, so it's a really special game for me and I'll be watching it. It's at Anoeta and La Real are playing really well at home. They're fifth in the league and if they beat Villarreal, who are sixth, it could be a big step towards clinching European qualification.
Q: What are you expecting from the game?
A: Having analysed the two teams, I can say that Villarreal are much better at the back than Real Sociedad. The stats say it all: they've conceded the fewest goals in LaLiga Santander, and they're scoring a fair amount too. Where their style of play is concerned, Villarreal break very quickly. They've got some top-drawer players. The captain, Bruno [Soriano], runs the show both defensively and going forward, while Manu Trigueros is also really making his presence felt.
As for Real Sociedad, under Eusebio they like to have a lot of the ball. They create plenty of chances, but they ship more goals than Villarreal, so I think it could well be a high-scoring affair.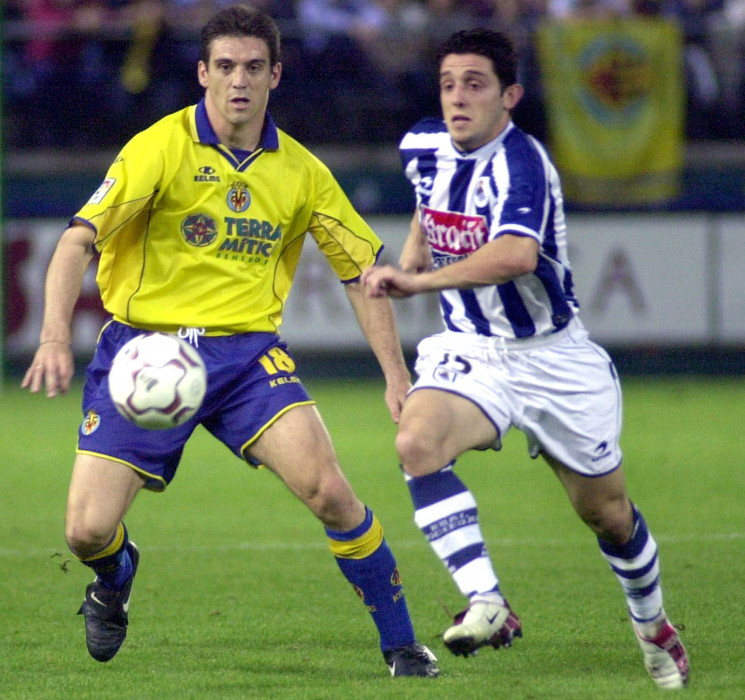 Q: What memories do you have of your five seasons at Anoeta?
A: For the most part I've got really good memories because we were a very strong team at home, we used to win practically all of our matches there, so the crowd were buzzing. So was I, because it's a really nice stadium, the fans get right behind you there, so I've really got very fond memories of it indeed.
Q: Speaking as a former forward, what do you make of the two teams' strikeforces?
A: Willian Jose is scoring lots of goals, as is Carlos Vela, and we mustn't forget Xabi Prieto's contribution in terms of goals and assists. Roberto Soldado is fit again for Villarreal, although we don't know if he'll play or not, but they have Nicola Sansone and the attacking contributions of Bruno and Cedric Bakambu, who is struggling with injuries this season but proved last year that he is a powerful striker with a keen eye for goal. That's why I say that I think it's going to be a high-scoring game, because the strikers are world-class.
Q: What do you think Real Sociedad and Villarreal's main attributes are?
A: Firstly, both teams like to keep possession of the ball, but I think that Real Sociedad are better than Villarreal in that aspect this season. Villarreal now play a more direct brand of football. When you have more possession than the opposition, you tend to create more chances. La Real are also playing very well at home and that's why I see them as slight favourites.
Q: What similarities are there between this Real Sociedad team and the one that finished runners-up in the 2002/03 LaLiga Santander campaign?
A: I'm not sure in what way they're similar, but I enjoy watching this team a lot, just as people enjoyed watching my old Real Sociedad side. In the end, every era and the players that play in it are different. They can't be similar in everything, but I'm really enjoying watching Real Sociedad this year.
Q: You shared a dressing room with Bruno Soriano during your time at Villarreal. How would you describe him as a player and teammate?
A: He was very young and we didn't get the chance to play much together. That said, he did train with us and even back then you could see that Villarreal were going to have an outstanding player, something which he's proven in recent years. He's the captain and is in charge both on and off the pitch, whether with or without the ball; he runs a lot, scores plenty of goals… You couldn't ask for more and I'm very happy for him.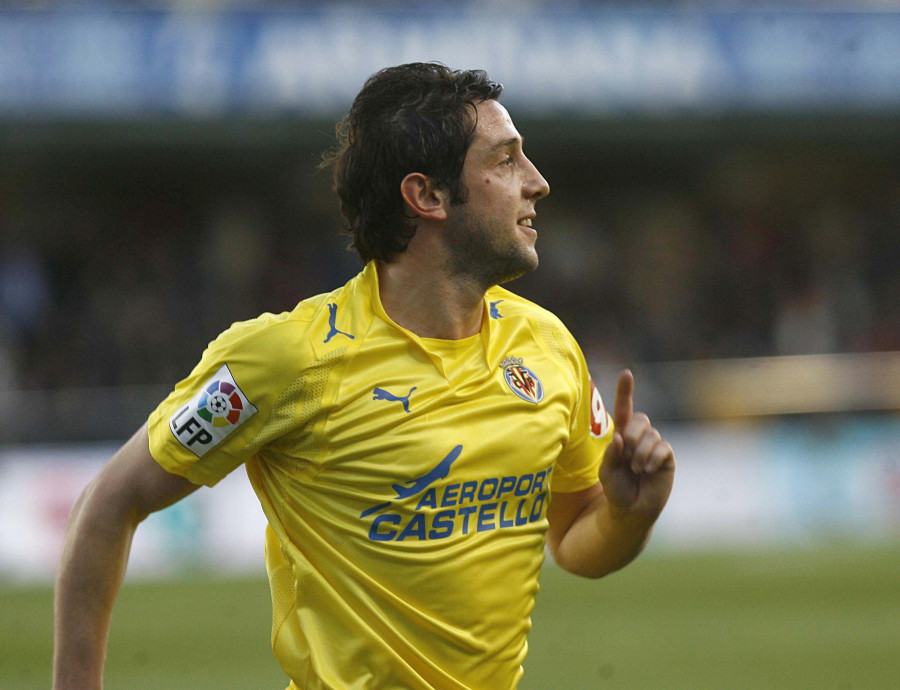 Q: What do you miss most from your time as a player?
A: You miss being out on the pitch when you retire, but I've already accepted that I have another life now. That said, whenever I watch one of my old goals, I wish I were still out there banging them in.
©

LaLiga

- Year 2017