The JEF United youngsters set out for the United States brimming with youthful enthusiasm and harbouring lofty dreams as they embarked on what was set to be a long but exciting journey to New Jersey, the magical setting for the 4th edition of the LaLiga Promises International tournament.
The budding stars touched down Stateside buzzing with excitement and intent on giving a good account of themselves, with their infectious desire to impress leading them to a highly credible 1-1 draw against Real Madrid in their curtain-raiser. The side's captain and on-field driving force reflected on this impressive result in the following terms: "We're really pleased at having drawn against a team whose senior side are the reigning European champions."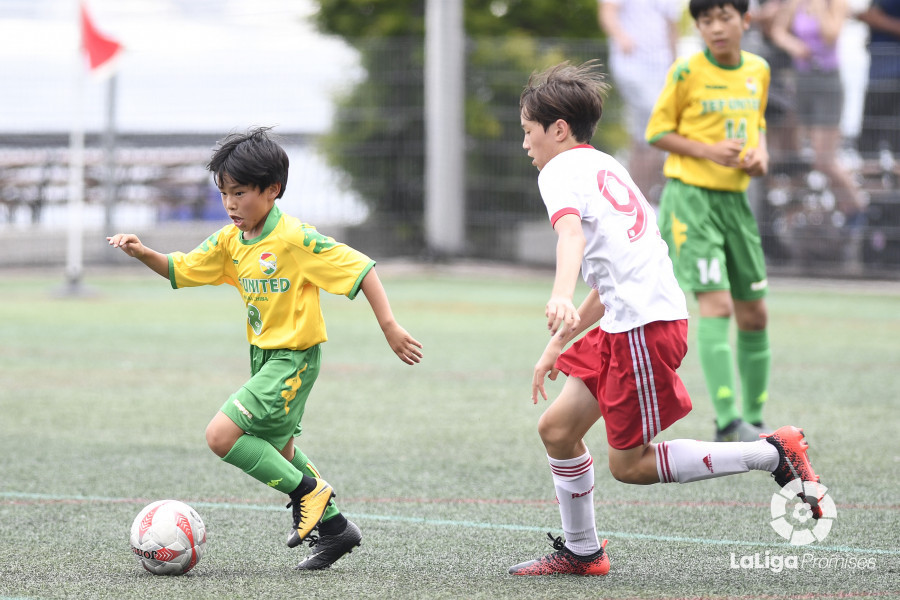 As a tournament at which educational values take centre stage, LaLiga Promises is proving to be a rich learning platform for the young Japanese talents. "We've been given the chance to come here and learn and that's exactly what we're doing. We now have to put it all into practice as we continue to make strides," commented a club representative.
This is the third time that JEF United have featured at the competition, which is organised by LaLiga and the Jose Ramon de la Morena Foundation, and this edition has seen the team enjoy their best results yet, having held Los Blancos and the New York Red Bulls to draws in their first two encounters. Despite expressing immense delight at these fine results, the club considers its participation at the tournament to represent nothing more than a further step in the team's progression: "Competing at LaLiga Promises is an invaluable experience because it allows us to test ourselves against teams of a really high standard compared to what we're used to and that serves as a learning experience."
©

LaLiga

- Year 2018