Peña Atletica USA
Peña Atletica USA are based in Miami, Florida, have around 100 registered members and meet in the outlying distict of Key Biscayne. Typically around 20-30 fans meet up to watch league games, though that number can double for clashes such as the Madrid derby or matches against FC Barcelona. The club insist it is very much a family experience with plenty of kids involved.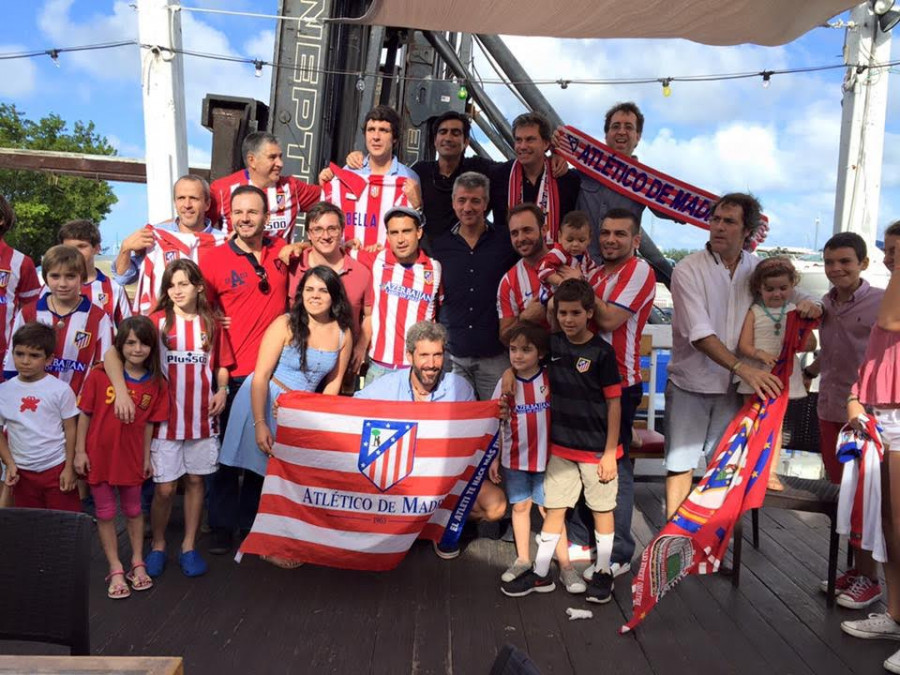 "Miami is an international city and we have people from a wide range of backgrounds," club vice-president Arthur Guisasola told www.laliga.es "There are a lot of Spaniards and South Americans. I was born in Brazil, raised in the USA and lived for a while in Catalonia before returning here. Supporting Atletico has always been about community. When I travel and wear my Atletico shirt I bump into fellow fans all over the world. It becomes a way of getting to know people. I went to Russia recently, was wearing my Atletico shirt, and ended up meeting some locals who were supporters too. We were able to socialize even though we couldn't speak each other's language!"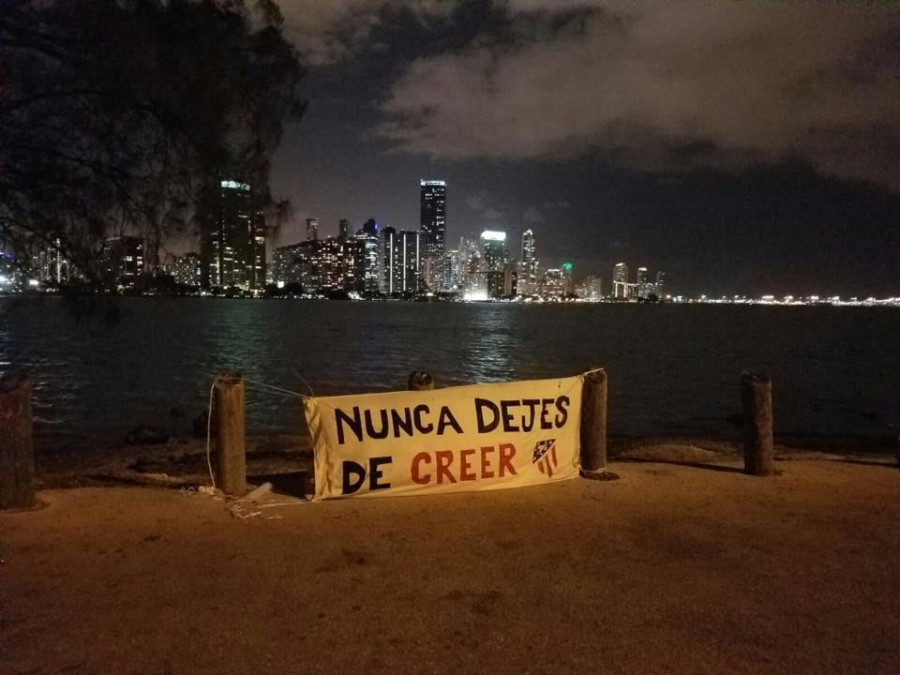 "This is the last league derby at the Vicente Calderon and I wish we could be there because it's a special game," he said. "We also want revenge for the (2016 Champions League) Milan final which I went to. We're feeling confident. In the league these days we hardly ever lose and we have to say goodbye to the stadium the right way. I think we'll do it with a typical 1-0 scoreline."
Peña Madridista Atlanta
A (relatively) short drive up the I-75 highway from Miami into the state of Georgia takes you to Atlanta, home of the Peña Madridista Atlanta. Founded in 2013, the group meets north of the city's downtown district and attracts around 20 fans to watch league games every weekend, though groups of over 200 are common for high-profile games such as those against Atletico Madrid, Barcelona and the Champions League final.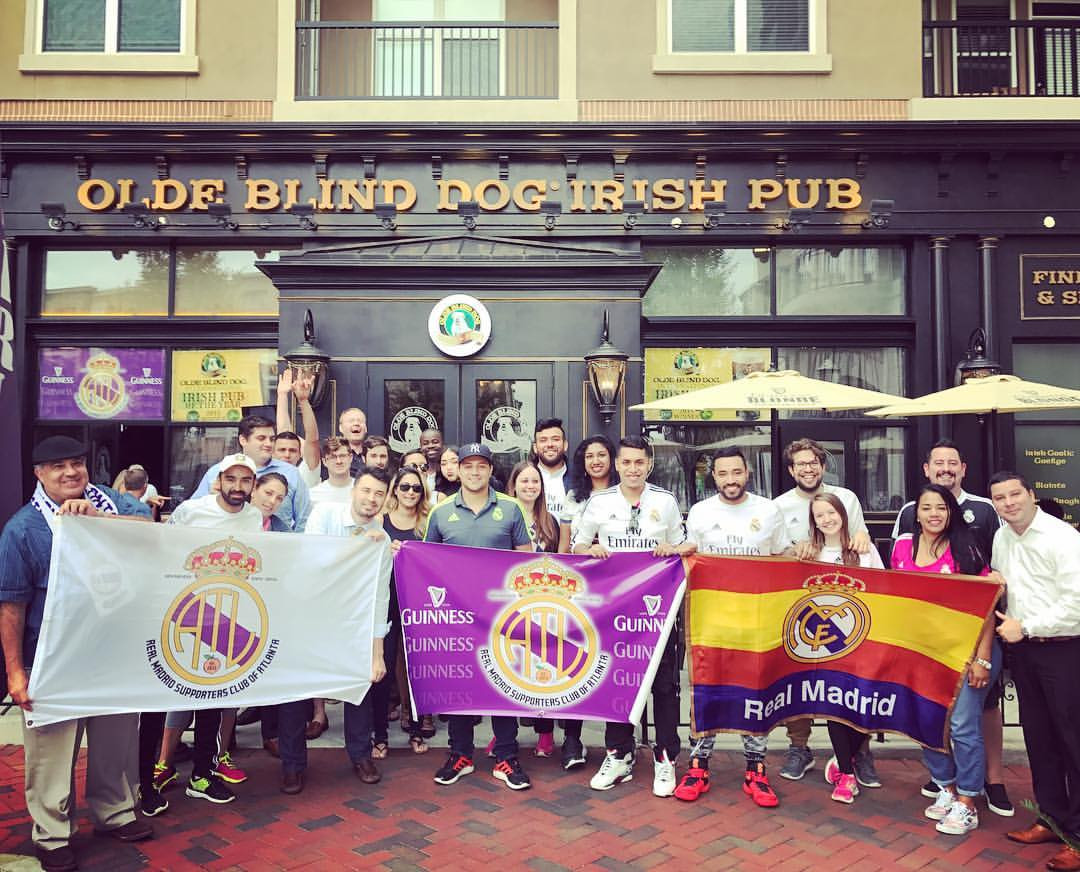 "Spanish football is widely available on so many different platforms today but many of us were tired of watching the games alone at home," said the peña's president Javier de Jesus. "I lived in Spain for a number of years before moving to Atlanta in the early 1990s and I'm a long-time Real Madrid fan. But everyone has their own story! We have members from all over the world, from the United States, Latin America, the Middle East and Europe. What unites us is our love for Real Madrid."
The peña travel extensively to watch their side play in pre-season, most recently up to New Jersey this summer. "We were received by Florentino Perez. That was something really special," he said.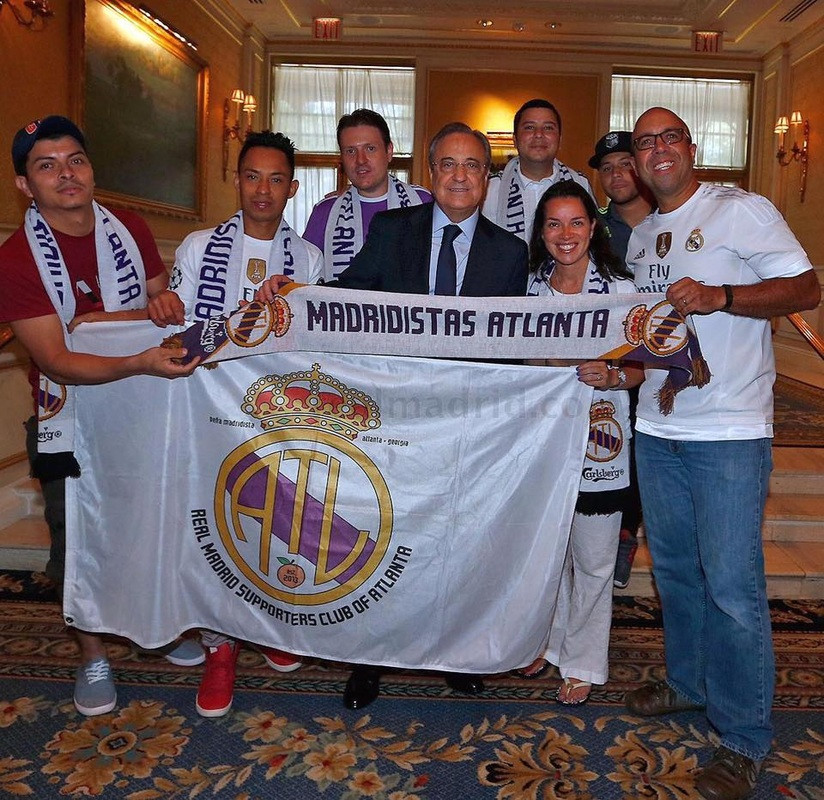 "We've started well this season and it's great to see us top of the table," he added. "We've obviously been affected by injury problems, in particular to key players in the midfield and leaders like Sergio Ramos, but I'm confident of a win. It's time for us to beat Simeone and to get back to winning ways at the Calderon. Opening up a nine-point gap would be huge for us."
©

LaLiga

- Year 2016